Our Founder
In 1988 Dr. Mani Skaria moved to South Texas as a research scientist for the Texas A&M Citrus Center. He had previously developed a citrus program for the Kingdom of Jordan with USAID and then was a professor at Washington State University working with the apple industry.
In 2019 for his contributions to the Texas citrus industry, Dr. Skaria is made Professor Emeritus at Texas A&M - Kingsville and is recognized with the prestigious Pott's Award.
Citrus Contributions
After becoming the lead citrus pathologist in Texas, Dr. Skaria implemented the clean citrus program. This is the process is the cornerstone protection against disease for the Texas citrus industry.
In 1997, Dr. Skaria invented the micro-budding grafting technique. This all-natural process allows for drastically reduced land and resource use with quicker fruit production. Upon this backbone, he founds and leads US Citrus & US Citrus Nursery in 2012.
Under Dr. Skaria's leadership, US Citrus has established lemon, orange, mandarin, grapefruit, and lime groves, creating the basis of the Craft Citrus Club citrus subscription box. His mission and passion is to get high-quality, special citrus fruits to the American consumer, all straight from our groves!
Best practices, best citrus
US Citrus only uses drip irrigation, reducing water use per tree by over ~90%, compared to flood irrigation techniques.
Because our micro-budded trees are smaller, we plant times higher density than conventional system, using drastically less land per fruit yield.
We plant grass in the middle of our rows to increase natural predators, decreasing pesticide use. Weed fabric is placed around trees for physical suppression of weeds, decreasing herbicide use.
We are experiementing with legumes as a cover crop and to naturally fix nitrogen back into the soil.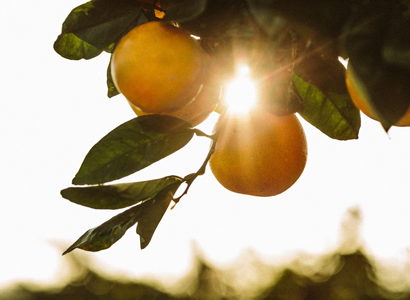 pop. 648
Our Texas Groves
Since 2012, US Citrus has been establishing groves in the perfect sandy loam soil of Hargill, a tiny town in the Rio Grande Valley of Texas. The community has rewarded us with bountiful inspiration, strengthening our citrus culture.